Swimming in the Crystalline Waters of Lumi i Shalës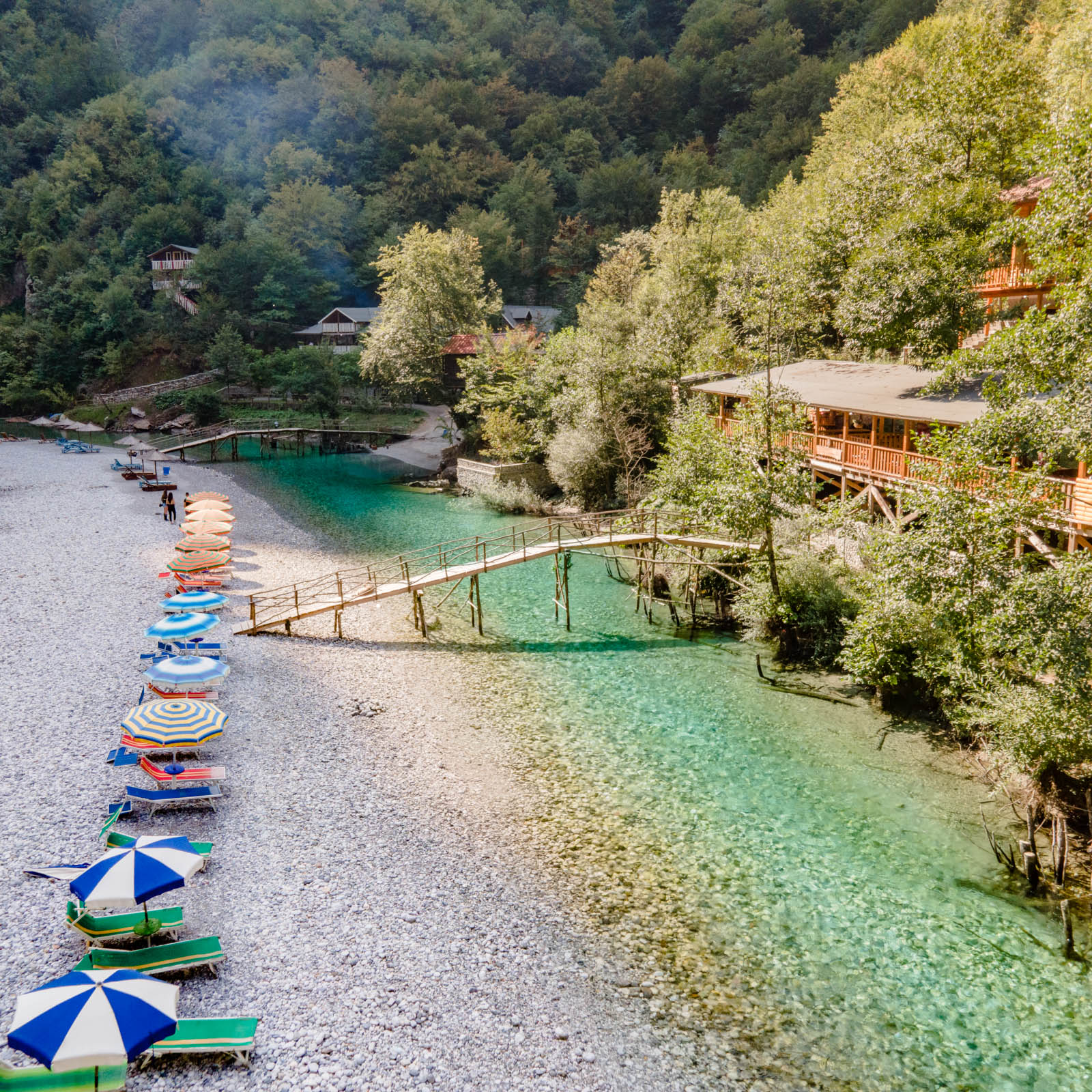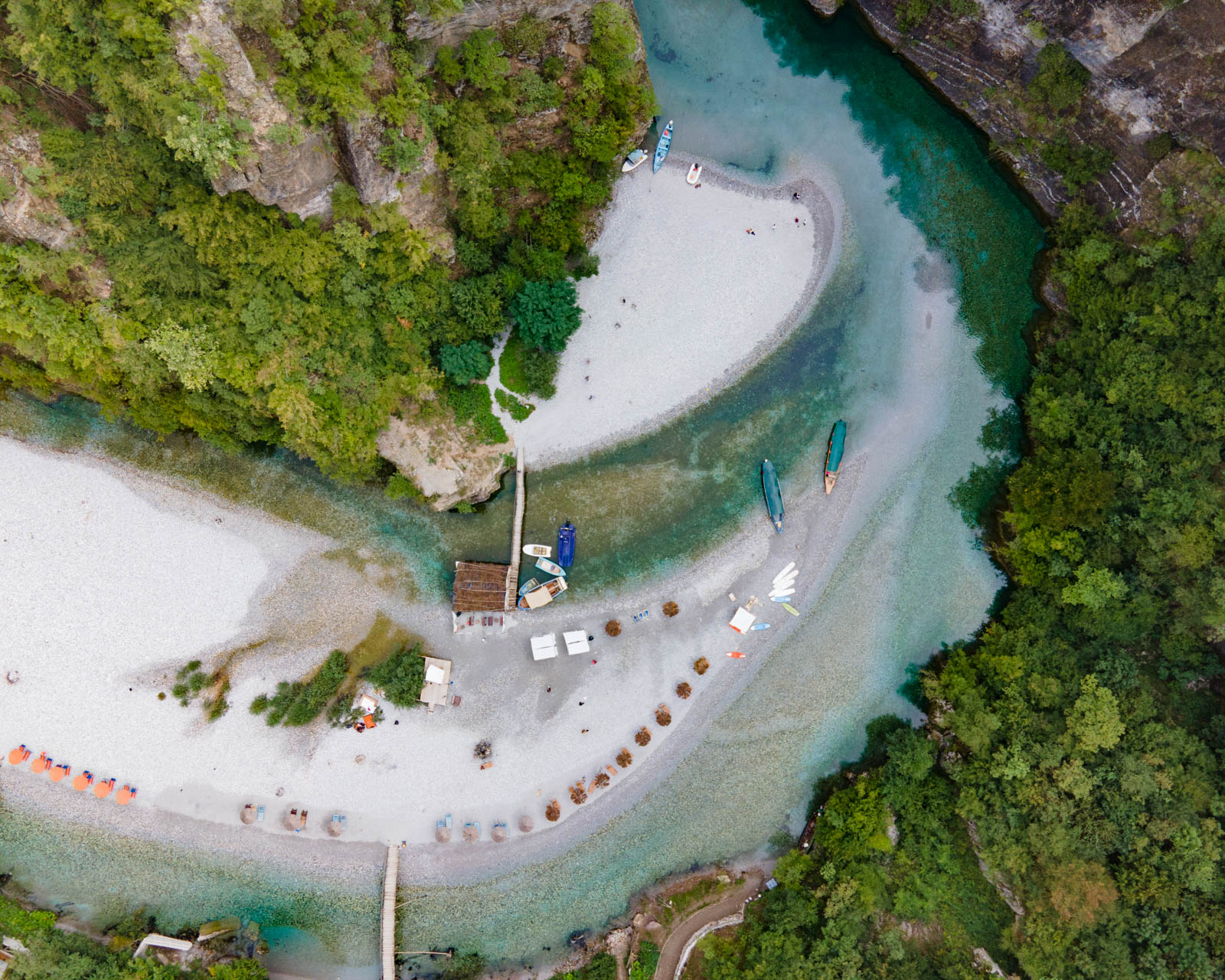 From the emerald green of Komani Lake to the bright turquoise, crystal clear waters of Lumi i Shalës.
Some call Lumi i Shalës Albania's Thailand, but we find this place beyond compare. The high altitude, the lusciously green, piercing mountains and the crisp air and the serene sound of the river.
We couldn't wait to jump into the ice cold water, which is believed to have great healing properties.
The guesthouse we are staying at is a fairytale built on the slope of a mountain, built by the family that has owned the land for generations. Everything is made by hand, from the wooden teacups to the furniture not to mention the entire house.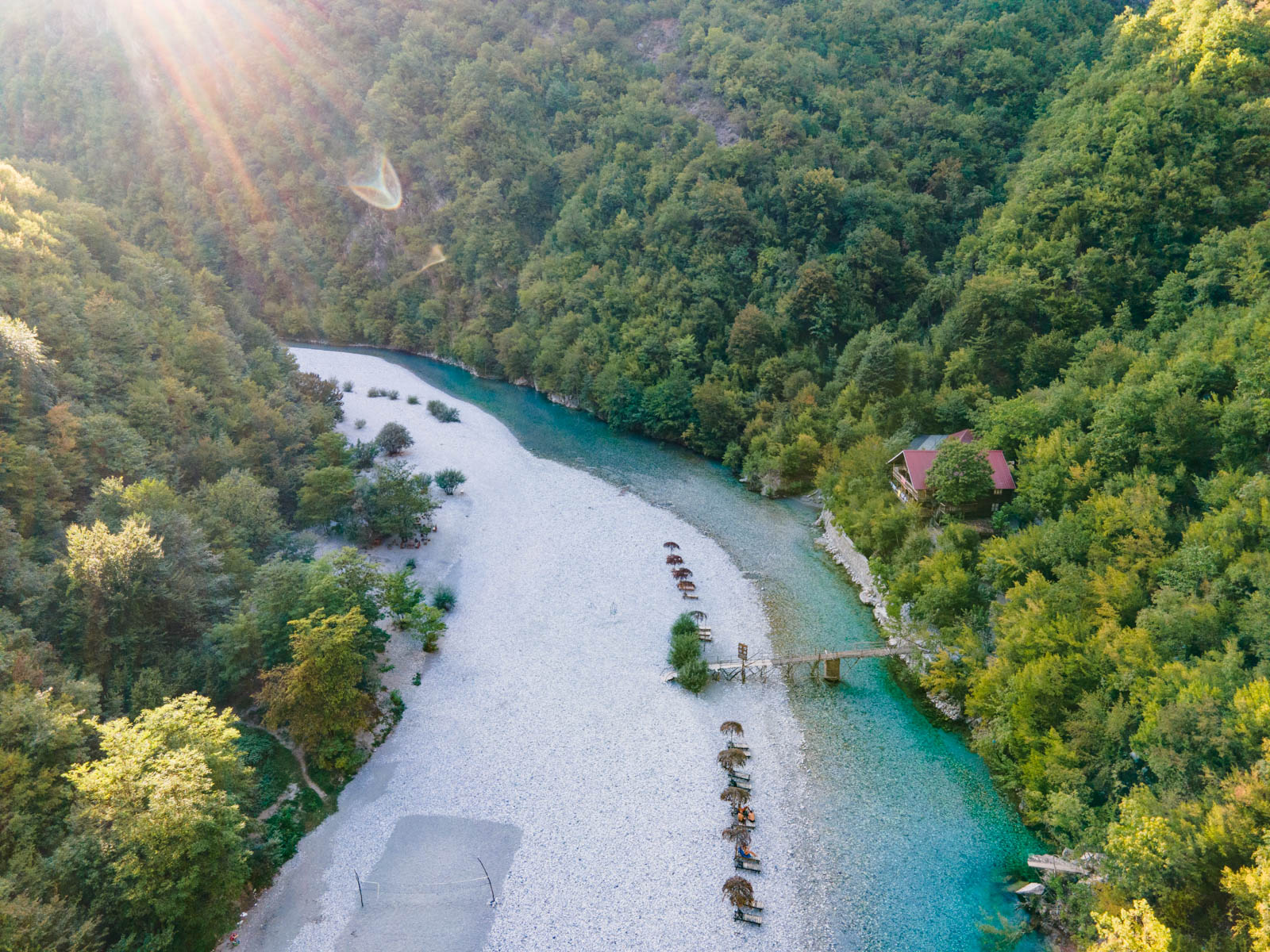 For dinner, we enjoy delicious grilled trout caught upstream. The sallad and vegetables grow in the sloping garden, and the cheese comes from a neighbouring village, taking a day to deliver by foot. After nightfall, we gather around an open fire, share stories and songs, and toast marshmallows. We are served mountain tea with honey from the family's bees.
for your bespoke experience of Albania